Wellbeing and Mental Health Webinar for Healthcare Professionals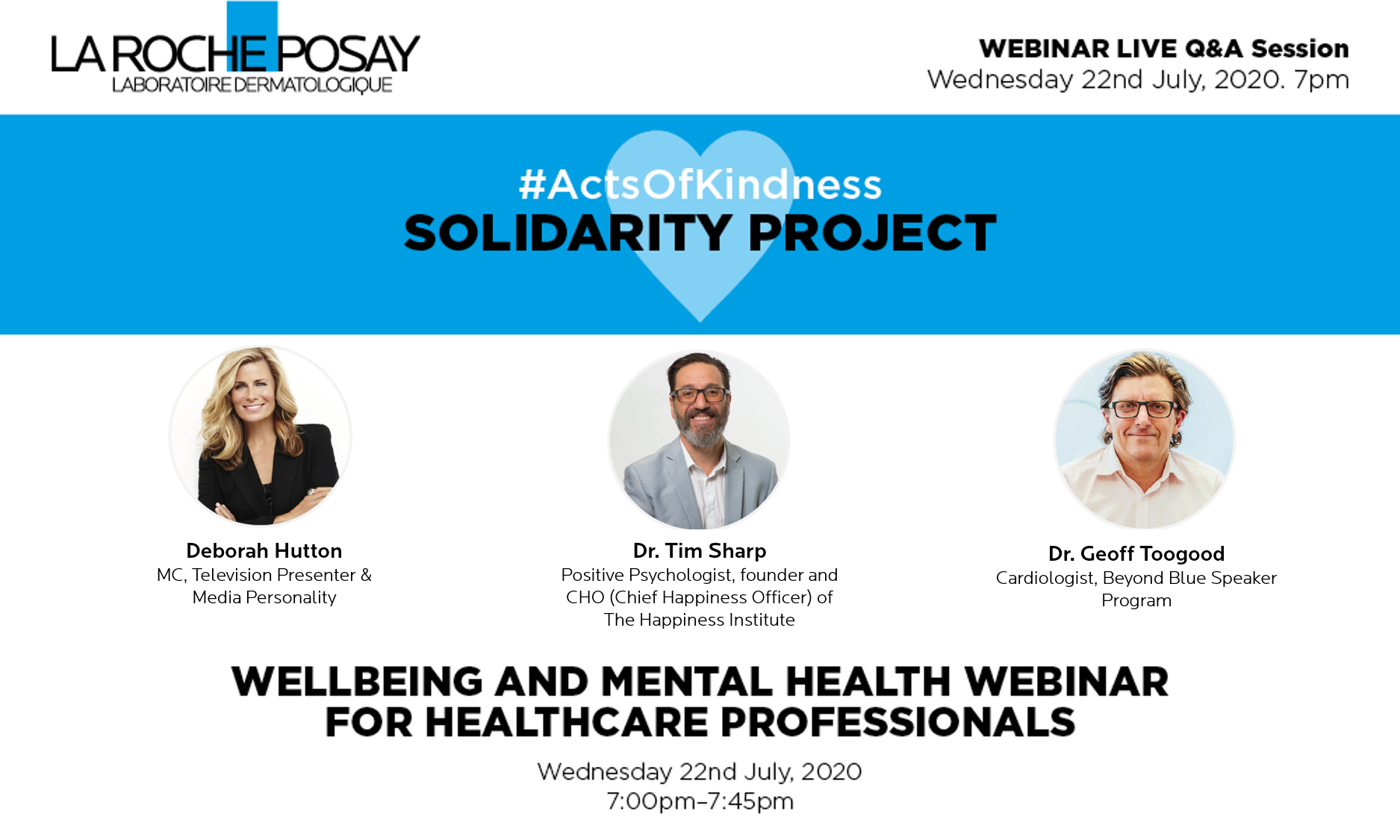 La Roche Posay invites all members of the Australian Healthcare community to join a free, interactive live-streamed discussion, about the importance of maintaining wellbeing and mental health during this challenging time.
Hear from Beyond Blue about mental wellbeing and the support services available during Coronavirus, and Dr Tim Sharp, founder of The Happiness Institute, on building resilience to maintain happiness throuh difficult times.
Hosted by revered media personality, Deborah Hutton, this event is an expression of gratitude to all of our valued frontline Healthcare Workers for their courage, and dedication to ensuring safety and health amongst the wider community.
Register your attendance here and join us on Wednesday, July 22nd.
Related Education Modules